WHAT WE DO

Advancedata Network focuses on development of embedded and mobility solutions as well as secure,
real-time enterprise (RTE) solutions for various industries such as logistic, healthcare, retail
and distribution.
Wireless Backhaul
Ever improving microwave technology has significantly improved reliability of wireless backhaul. Wireless Backhaul plays a critical role in modern network and is rising in importance replacing vast number of fibre and copper links.
Advancedata Network has been innovating in the wireless access and transmission field for over 15 years, having successfully designed and deployed point-to-point and point-to-multipoint systems with numerous providers.
Our wireless backhaul solutions deliver desirable low latency, long range and high speed while compliance with the strict security requirements and regulation of the government.

Hospitality Solution
The explosion of mobile devices has transformed requirements of hospitality networking totally.
Good coverage is no longer sufficient, users with multiple devices are expecting high-speed
robust wireless access networks that can supports their services such as voice,
broadband Internet access, and HD video conferencing.
Advancedata Network offer end-to-end solutions that integrate wired and wireless networks
with easy-to-manage architecture that can help improve user satisfaction and
keep customers ahead of competitors.
Through our expertise, we can guide you to the right products, coverage-area and deployment
configuration to help you uncover the ideal design, installation and
implementation plan for your business needs.

Oil & Gas
Wireless Communication
Oil and gas field communications require reliable and resilient wireless networks that operate
over large areas under extreme environmental conditions. It should provide a scalable foundation
that can securely support multiple applications to increase operational efficiency and
safety on a cost effective physical infrastructure.
Often equipment's deployed in oil and gas environment required to be intrinsically safe.
Advancedata Network enable wireless network in oil & gas environment with ex-proof
wireless equipment's, allowing field workforce wireless connectivity,
remote SCADA control & monitoring.

Wireless Site Survey
 Advancedata Network able to assist wireless site survey or sometimes call as RF (Radio Frequency) Site Survey for planning process or designing a wireless network. With the wireless site survey, Advancedata Network able to provide information of wireless coverage, data rates, network capacity, roaming capability and quality of service (QoS). Also, it is use for real-time troubleshooting to determine poor wireless network signal.


Surveillance System & Analytic

Surveillance system has evolved from being a traditional security system to assisting in many aspects of emergency management and response.
Most of surveillance system equip with video analytics that helps to has accounted for human oversight with mathematical algorithms and its ability to detect motion, faces, heat maps, people counting, and pattern has become a trends which enhance enterprises ability to comprehend data.
Advancedata Network's wide range of surveillance system with analytics will provide you with cost effective selection for all your surveillance requirements.

Smart Home Solution
Getting your own home is one of the most important investment in life.
Home automation is often the uniqueness all owners wanted to add to their home. Creating a smart home involves the bringing together of many different disciplines including entertainment, lighting, security, temperature control and etc.
If you are homeowner, architect, developer or designer, planning a new home or renovation, partnering with Advancedata Network will be a smart move.


Channel Engagement
Advancedata Network understand the importance of a Multi-Channel Customer Engagement.
Managing channels are changing rapidly due to higher customer expectations, changing strategic
priorities and shifts in the balance of channel power. In an environment of expanding technology capabilities
and increasing channel diversity, effective channels management is now a competitive necessity.
Advancedata Network strive to provide excellent guidance and support to our channels
partners both in technical learning as well as in sales and marketing skill. We are providing
certified product training to channel partners who are growing technical team to support their customers.
Some of our partners are also outsourcing their project design & planning consultation to us. We will continue to work hard to serve our channel partners so as to achieve
incremental result to their sales.

Digital Signage
A broadcasting visual communication with your audience anywhere.Digital signage allows you to be creative with
what you want to present to your audience. It makes your way of broadcasting, advertising more efficient, more cost saving.
Advancedata Network's digital signage allow you to create display the way you want, in one control.
You no longer need to head down to the location just to change your advertisement that tiring. With just a few steps
you can provide to your audience your beautiful dynamic screens. Our digital signage player also helps to
better match product ads to targeted customers.

Network Security Infrastructure
Next Generation Firewall (NGFW) are a more advanced version of the traditional firewall, and they offer the same benefits. It protects every PC and Mac in your office or home from malware, viruses, ransomware, and filter inappropriate websites and ensure your network safe and secure. It uses the same award-winning technology that IT professionals trust to protect their businesses. Best of all, you can manage security settings from remote access.
NGFW have a range of protection like endpoint protection, firewall, network protection, web protection, email protection, web server protection and wireless protection to keep your network threat free.
Advancedata Network wants to protect your network from threat or data loss. Looking for the right security solutions for your business, Advancedata Network will ensure your network secure with Next Generation Firewall System.

Network Infrastructure – structure cabling, fiber optic
A properly designed and installed structure cabling system provides a cabling infrastructure that delivers predictable performance as well as has the flexibility to accommodate moves, additions, and changes; maximizes system availability; provides redundancy; and future proofs the usability of the cabling system. Structured cabling components include twisted pair and optical cabling, patch panels and patch cable.
For laying of ethernet cable to fiber optic, to termination and testing, Advancedata Network technicians will provide the best connectivity supported by readings and reports.
Advancedata Network able to ensure your network are free from disconnectivity or signal loss. Looking for the right cabling solutions for your business, Advancedata Network will meet your expectation.


Internet Of Thing (IoT)
Smart monitoring has been developed with few goals such as reduce maintenance costs, improve efficiency and lower unproductive periods. It helps businesses to develop innovative products. Beside providing information , IoT allows people and technology machine to communicate and cooperate. It makes the work faster and cost-effective.
Advancedata Network equip with vast knowledge of IoT helps to business operation to deploy suitable IoT for business nature and scope to be covered. The proposed solution also can lead to substantial savings for business.
Professional Certification Training
Since 2012, Ubiquiti Academy's certification program has rapidly expanded, overseeing the training of more than 10,000 students worldwide. Advancedata Network offers few courses with varying scope and level of expertise so you can begin or develop your skills in Networking industries.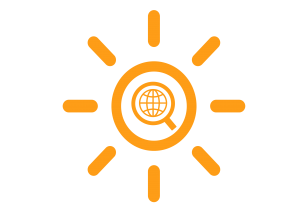 Off-Grid Solar Solution
Off-grid systems work independently of the grid but have batteries which can store the solar power generated by the system. The system usually consists of solar panels, battery, charge controller, grid box, inverter, mounting structure and balance of systems.
Data Centre Solution
Advancedata Network provide industrial standard data centre infrastructure solutions such as servers, routers, storage systems, firewalls, cooling systems, UPS environmental monitoring system and cabling. From facilities to support infrastructure, Advancedata Network also able to provide services to assist on infrastructure upgrade or replacement.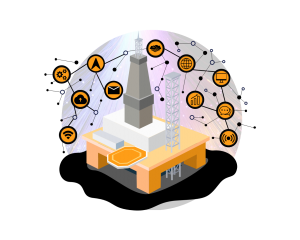 Digital Solution for Oil and Gas
Advancedata Network provide digital solution for Oil & Gas sector to support digital transformation in Oil & Gas industry by embracing new technologies that will reshape how oil and gas companies operate their assets. The digitally-enabled and data-centric approach leads to improved productivity, higher efficiency, and increased cost savings.
Digital Transformation also ensure real time data through embedded sensors linked to automated data communications systems can enable operations to collect information from assets anywhere and make informed operational decisions.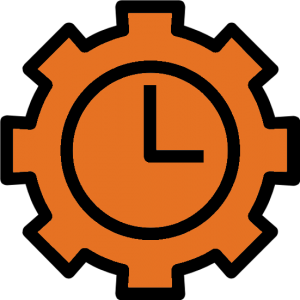 Maintenance Service
Maintenance is a set of activities that is very important to ensure the proper functioning of the system physical components. Poor maintenance may cause some serious damage to an organization.
Advancedata Network offers system maintenance service to all system that are deploy on customer premise as a part of preventive maintenance work. The equipment will be physically service, maintained or replace to ensure the infrastructure running at best condition.


Lidar System
LiDAR is an active remote sensing technique similar to RADAR in that it uses laser pulses as a radiation source rather than radio waves. This technique use laser source emits pulses that are directed towards the target of interest, such as a terrain landscape.
Advancedata Network focus to provide the mapping and surveying for local authorities and other land management organizations in their areas of responsibility. Measurements of LiDAR System are comprehensive and able to be used for a variety of purposes.